There are many beautiful pieces of memories from travels. This is definitely one of the best: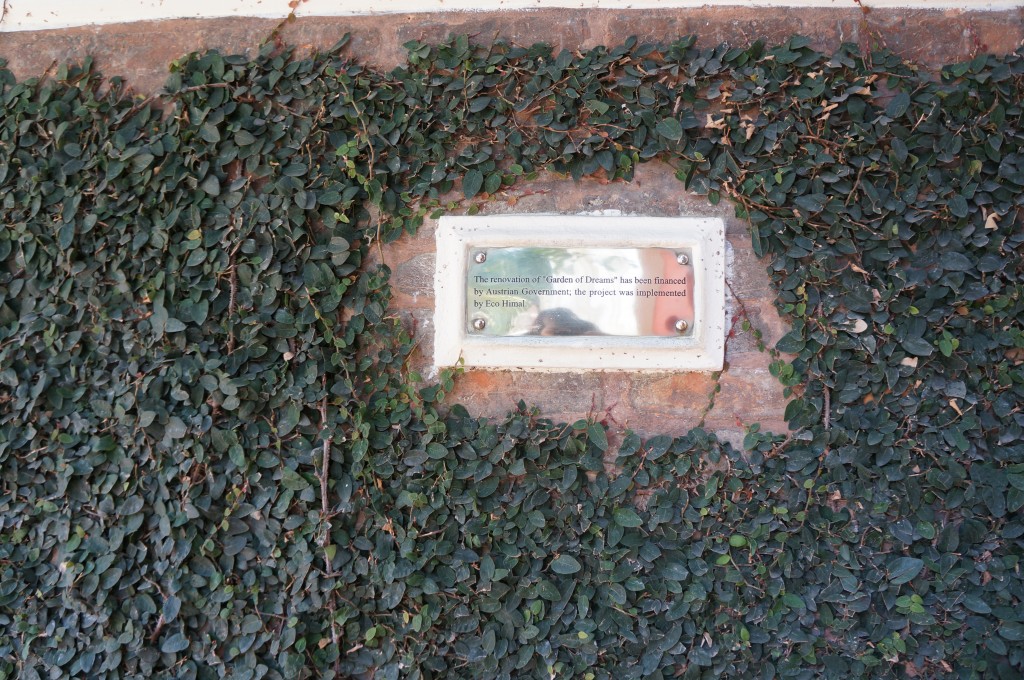 A dream garden in the dusty city center of Kathmandu... unbelievable and such a sharp contrast.
Perhaps it is also related to my status at that time... no work to follow, no exam to prepare, no deadline to catch, no pressure at all. Single, alone, strangers, wander, aimless, relax, flowers, afternoon tea... the best combination ever.