Ever since I first drove 600 KM in a day by myself, I never tried to drive that long again. Finally, it happened. Last weekend I had to drive 600 KM, for the second time in life.
The route was a loop starting from San Jose, then Monterey, then through 17 mile to Carmel, then down south to Big Sur and Hearst Castle, and finally drive back via 101.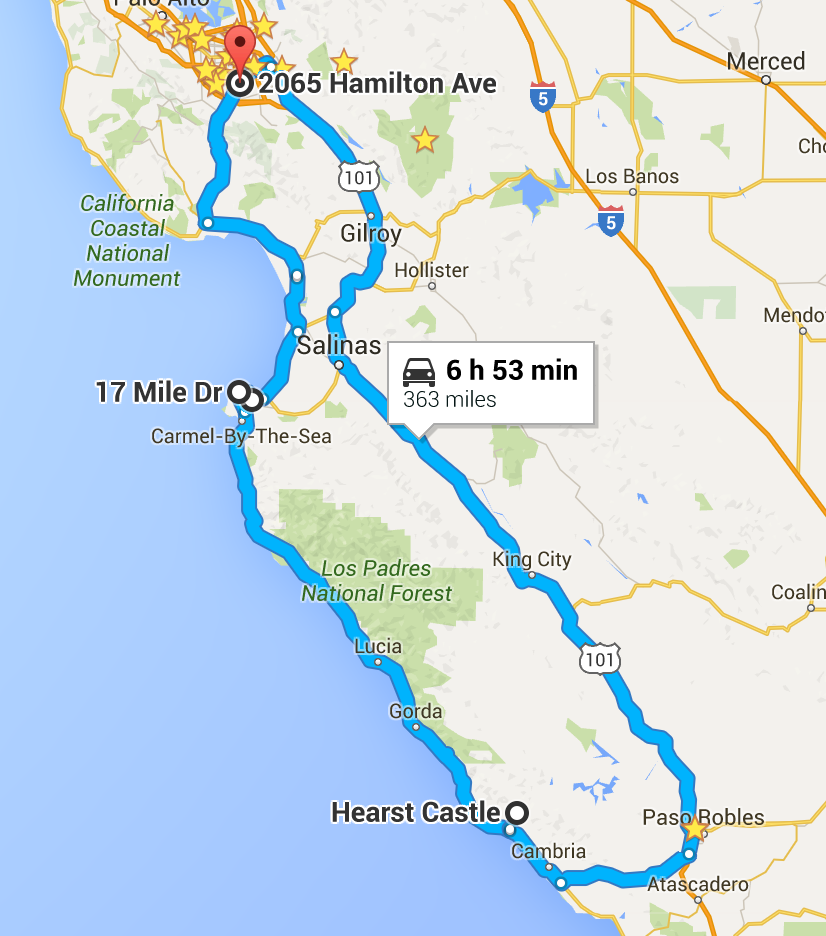 We were fortune enough to see the fog disappears in 17 mile. Everything happened in a sudden; dynamic.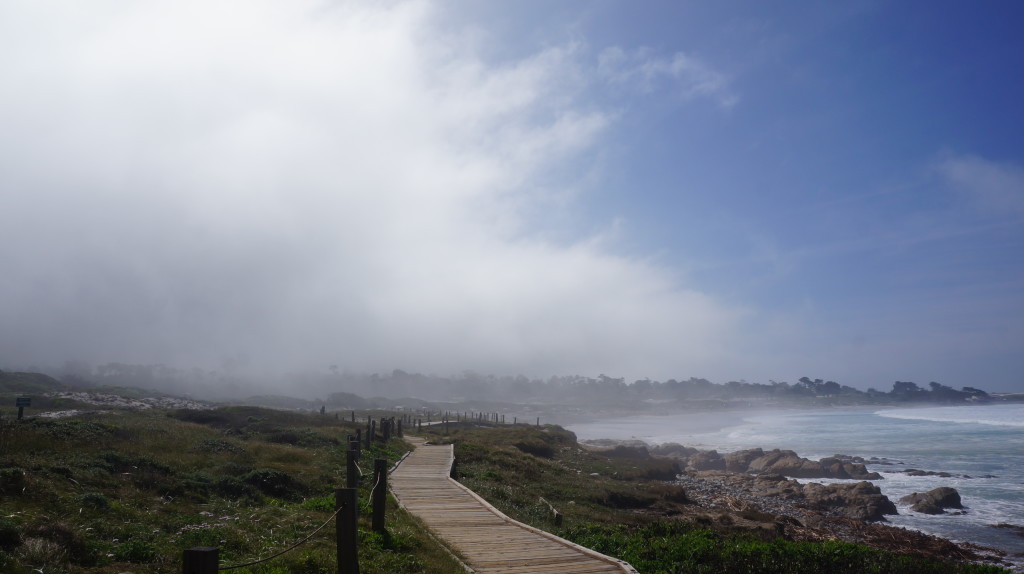 Then a front page photo of the famous tree in 17 mile.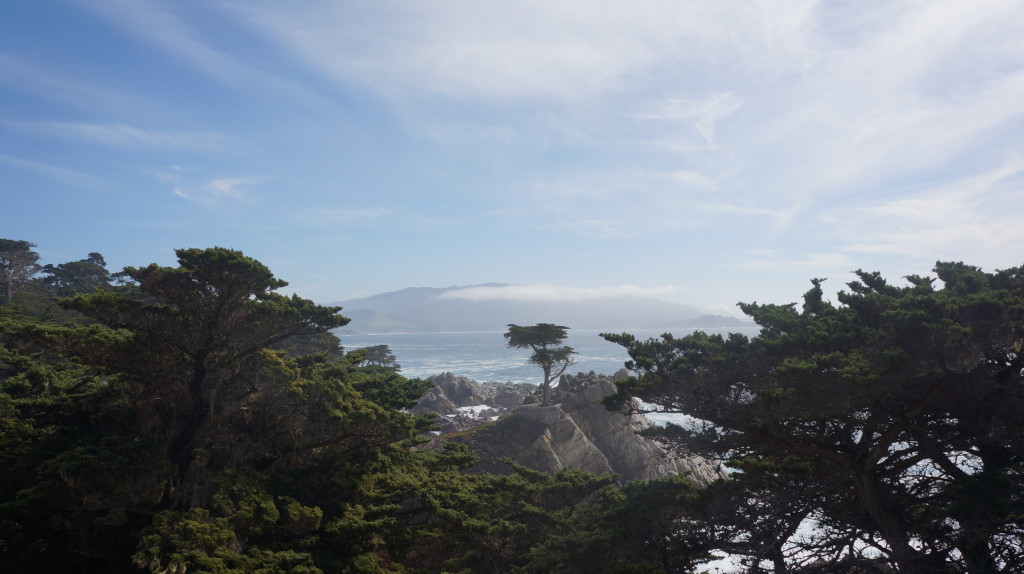 We saw three happy (or scared) rabbits... near the concrete bridge.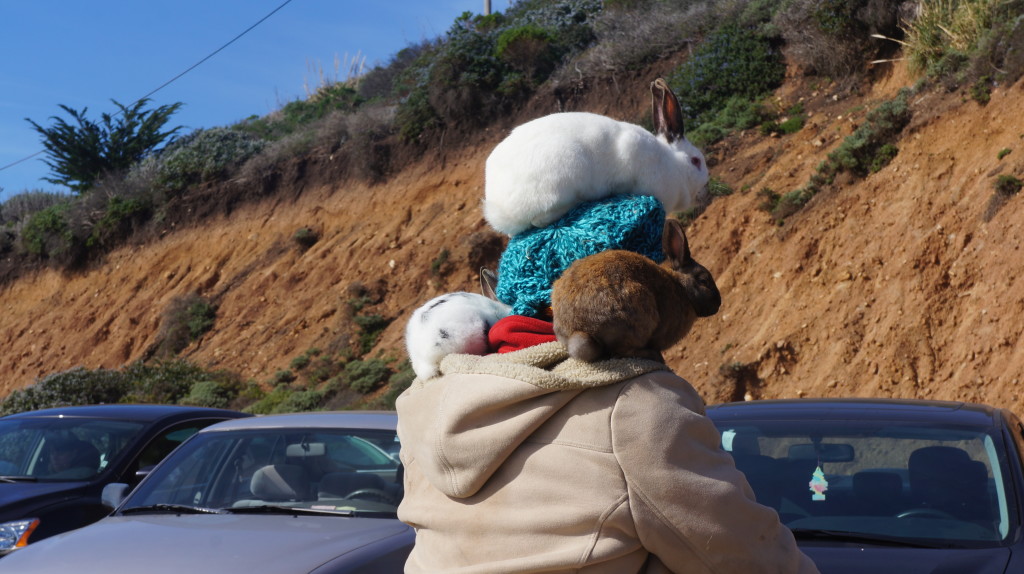 Sharp cliff and sapphire blue sea.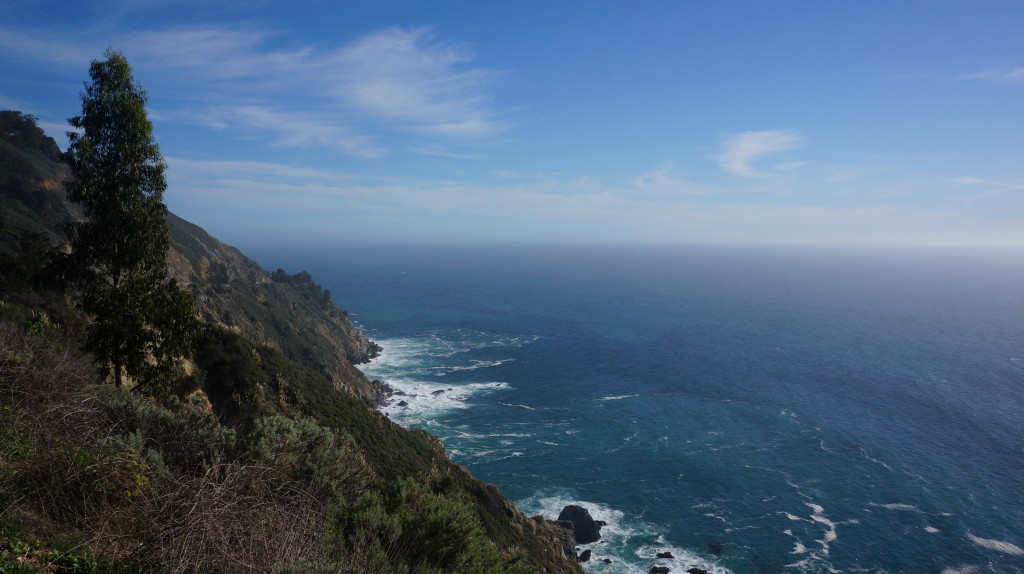 Sunset Near the Hearst Castle.